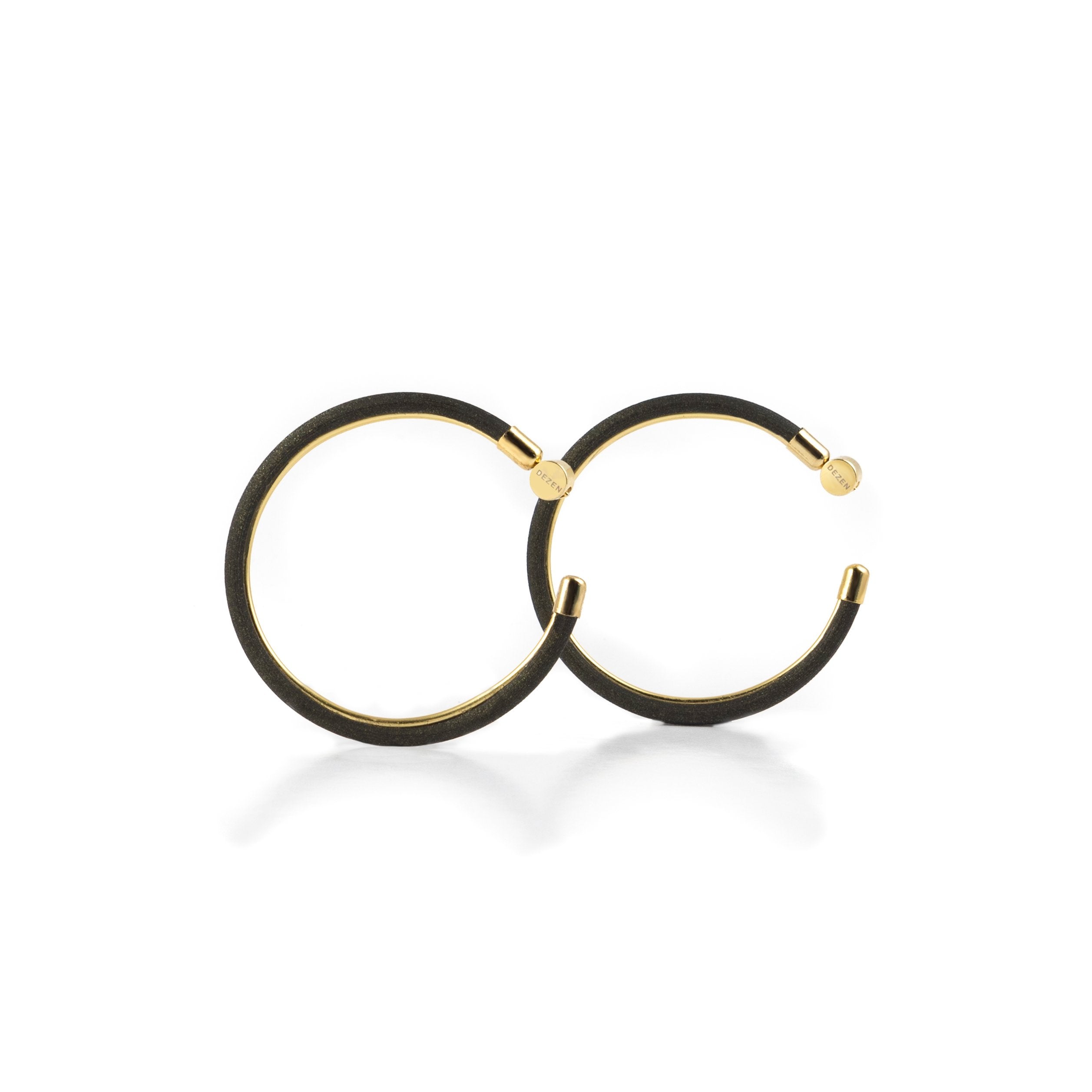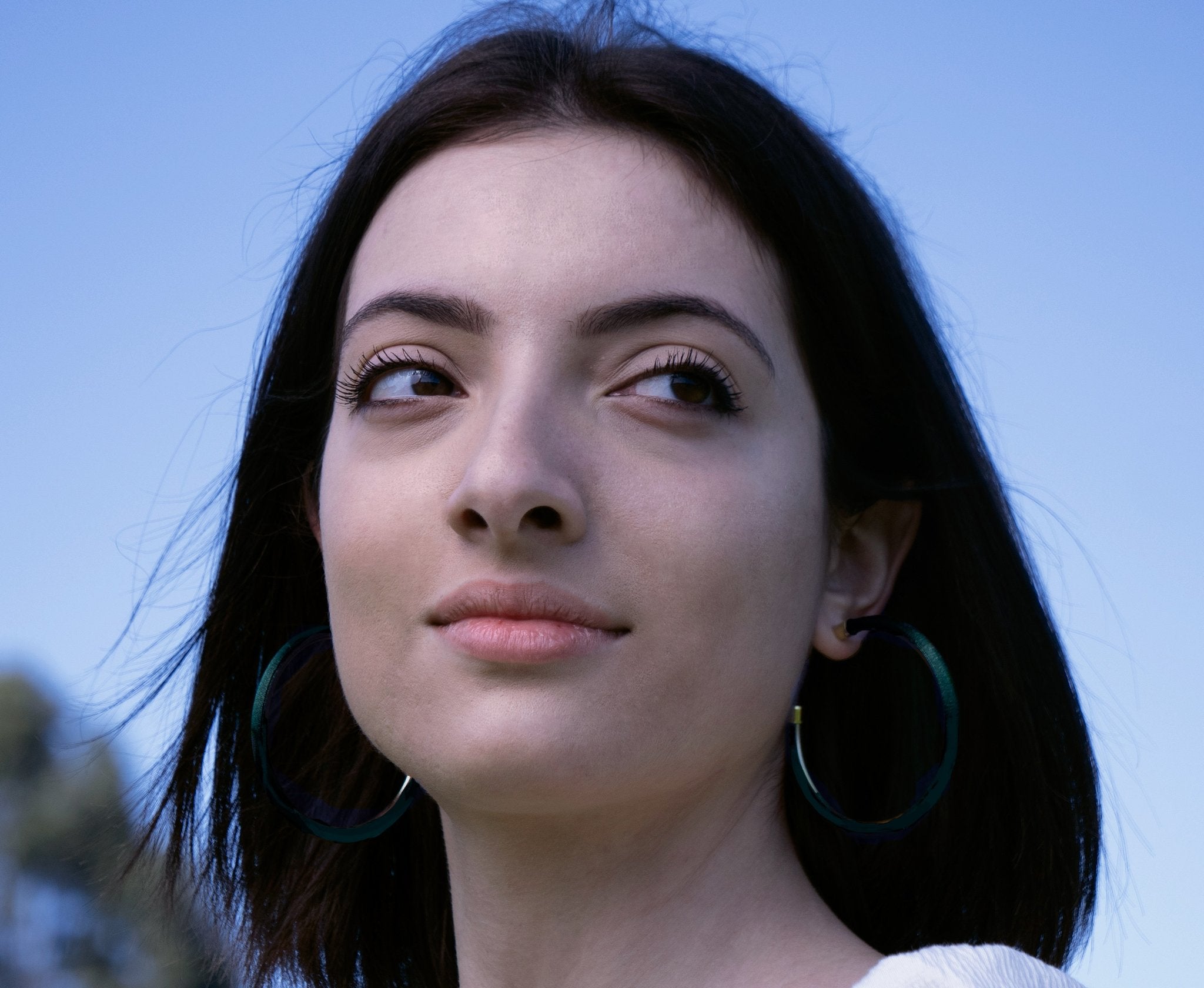 Enchanted Forest | Inner Beauty | Grand
Find magic every day with our Enchanted Forest Inner Beauty Grand hoop earrings. A new take on the basics represents the Inner Beauty in all of us, pick your hue to share your inner beauty with the world. Hidden inside of the colorful Grand hoop is a gold-plated lining for everyone keen on hidden details.
Sustainably made in the USA with zero waste.

Materials: Made of plant based resin, a renewable and biodegradable material finished with gold plated metal.

Size Dimension: 2 1/4" diameter and 3/16" width hoops and total weight 3.5 grams.

Due to each hoop being made individually and the nature of plant resin, color, grain and texture may vary. These natural markings are perfect im-perfections.