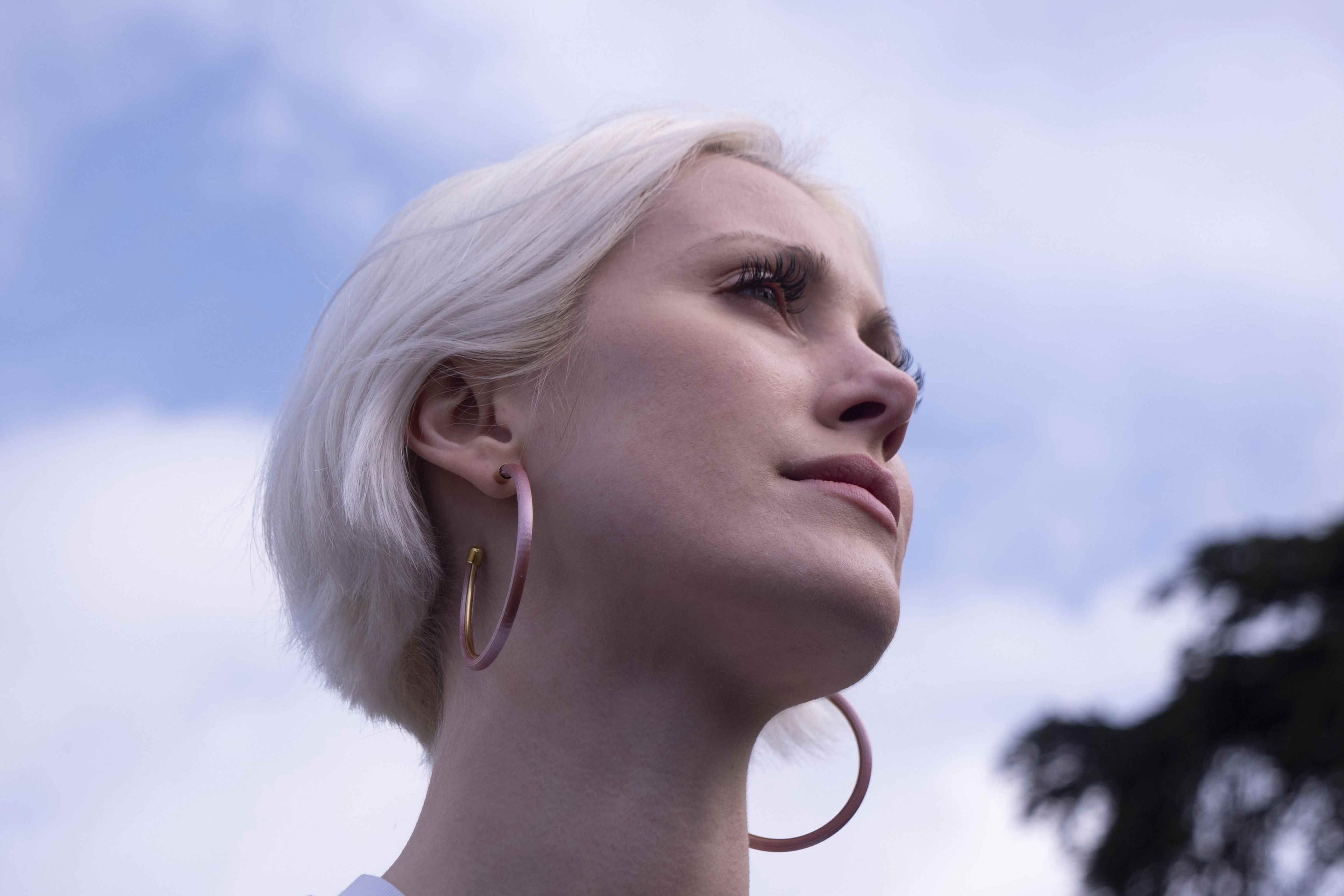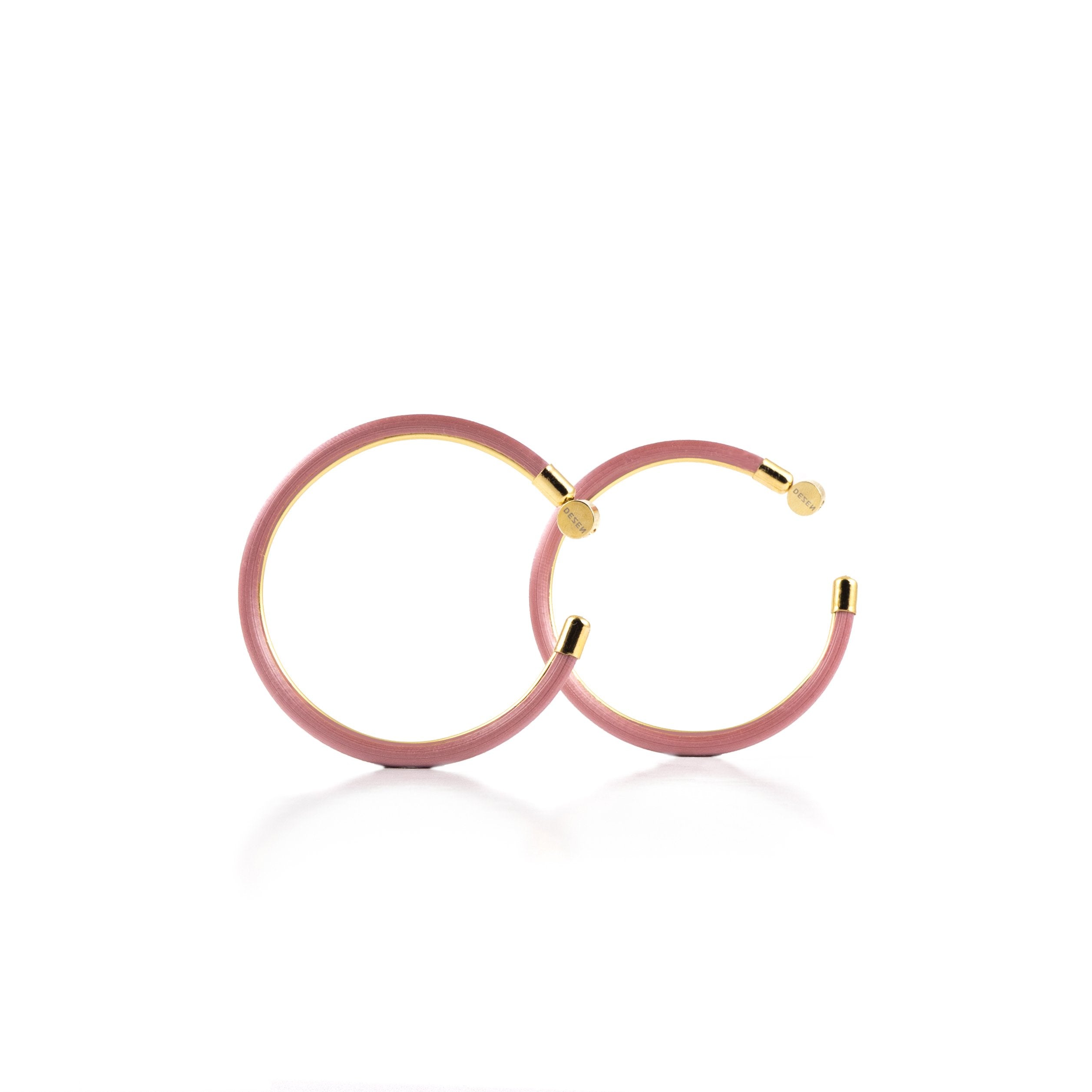 Frozen Pink | Inner Beauty | Grand
Capture color stopped in time and created that perfect feeling of freshness and bliss with our Frozen Pink Inner Beauty Grand hoop earrings. Our Inner Beauty design is meant to be the continuity between colorways and gender-neutral style. Be stylish while also being planet friendly when wearing these circular hoop earrings made of renewable and biodegradable materials and a minimal carbon footprint.
Designed and Made in California with Zero Waste.

Materials: Made of plant based resin, a renewable and biodegradable material finished with gold plated metal.

Size Dimension: 2 1/4" diameter and 3/16" width hoops and total weight 3.5 grams.

Due to each hoop being made individually and the nature of plant resin, color, grain and texture may vary. These natural markings are perfect im-perfections.