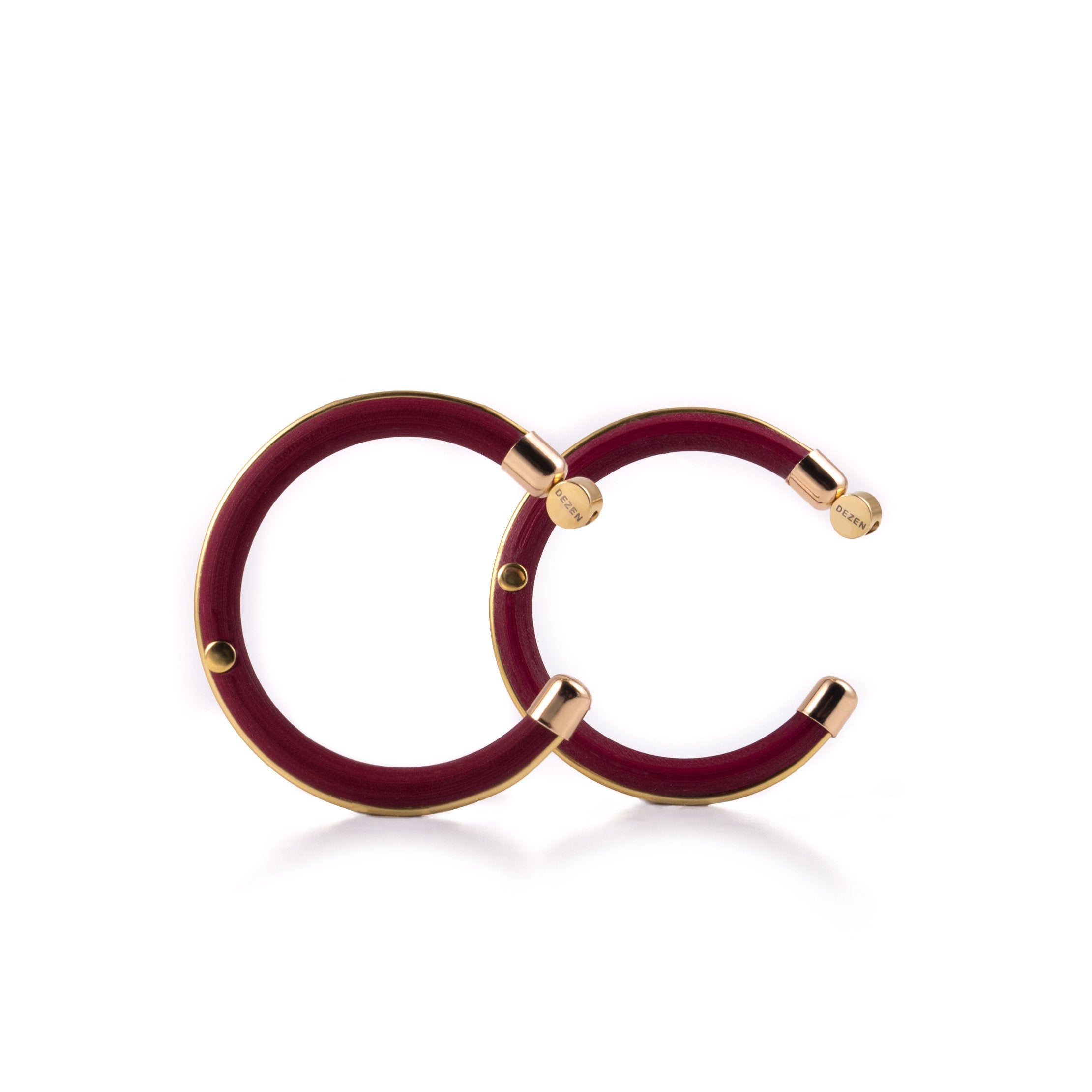 Embody the flow of these elegant, sexy, and gorgeous Velvety Merlot hoop earrings, a color that illuminates all hair and skin shades. Our Signature Grand has been designed for comfort and the planet in mind so you can enjoy wearing them while lowering your carbon footprint.
Responsibly Made in the USA with Zero Waste.

Materials: Made of plant based resin, a renewable and biodegradable material finished with gold plated metal.

Size Dimension: 2 1/4" diameter and 1/4" width hoops and total weight of 4.5 grams.

Due to each hoop being made individually and the nature of plant resin, color, grain and texture may vary. These natural markings are perfect im-perfections.