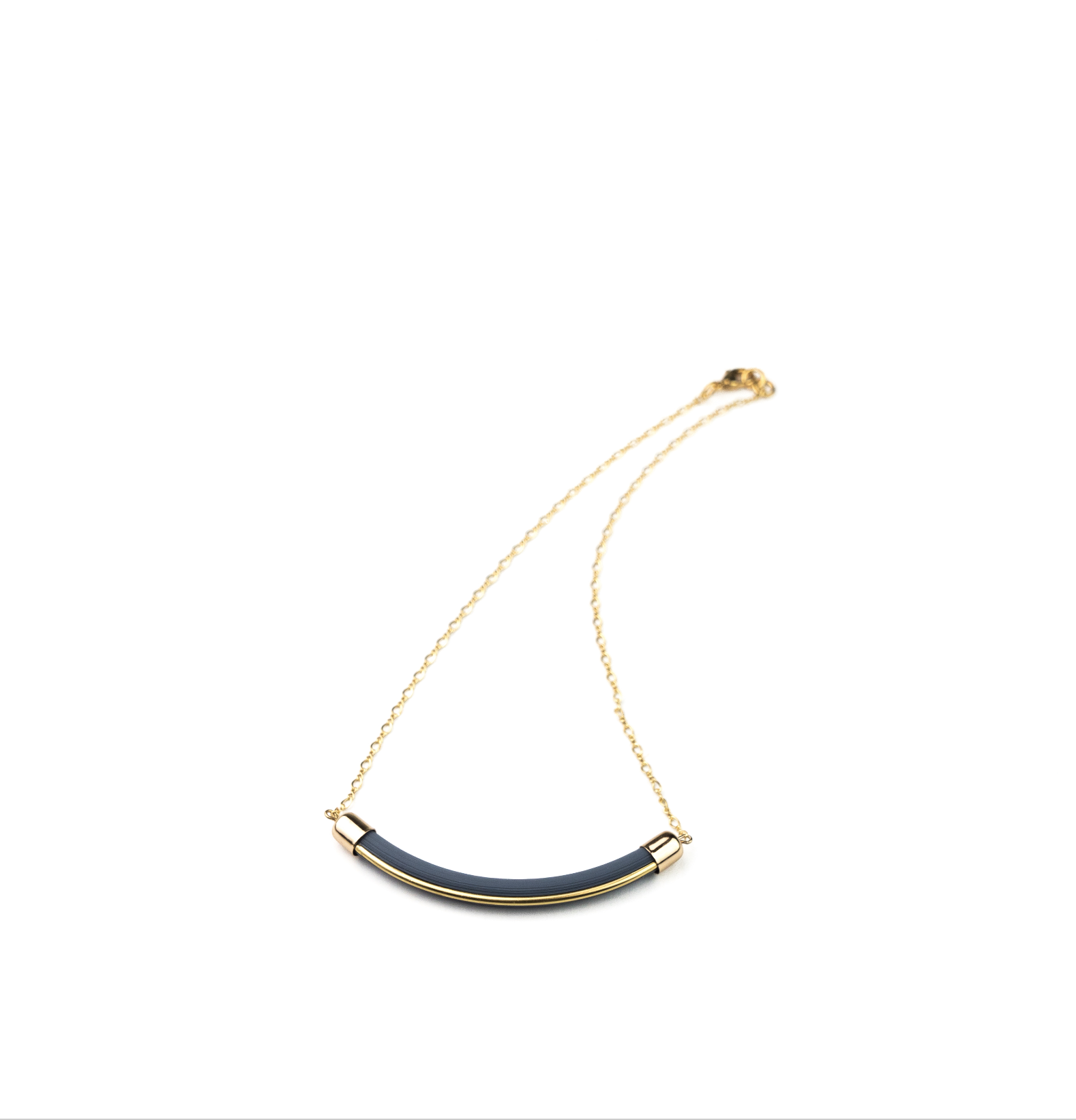 Keep calm as you wear this cool outer space blue color pendant close to your heart. A calming pendant that goes with any outfit and becomes a part of you.
Responsibly Designed and Made in California.

Materials: Pendant made of plant-based resin, a renewable and biodegradable material, and 16 inch gold filled necklace.

Size Dimensions: Pendant 2-3/4" & 16" gold filled necklace

Due to each pendant being made individually and the nature of plant resin, color, grain and texture may vary. These natural markings are perfect im-perfections.