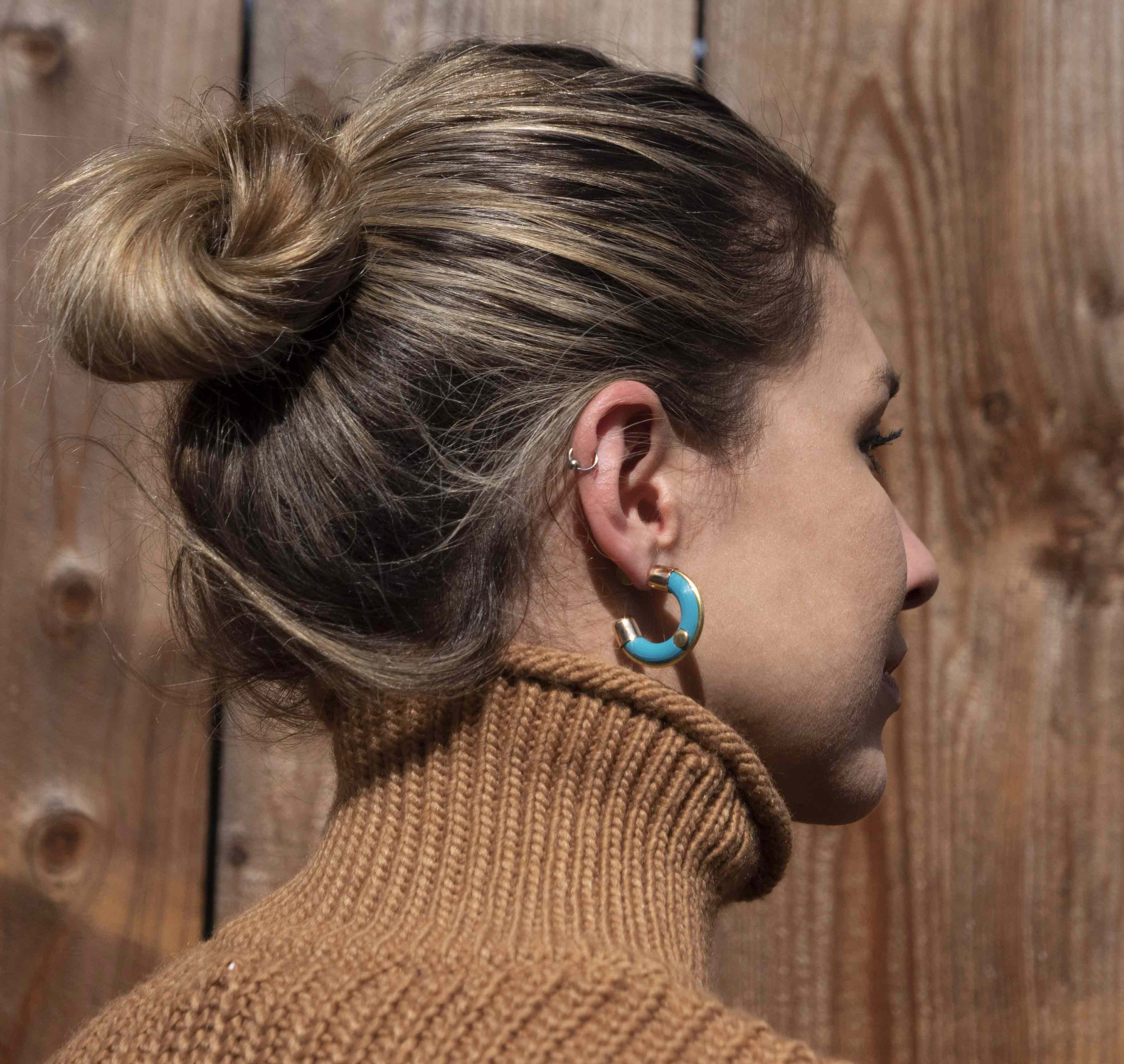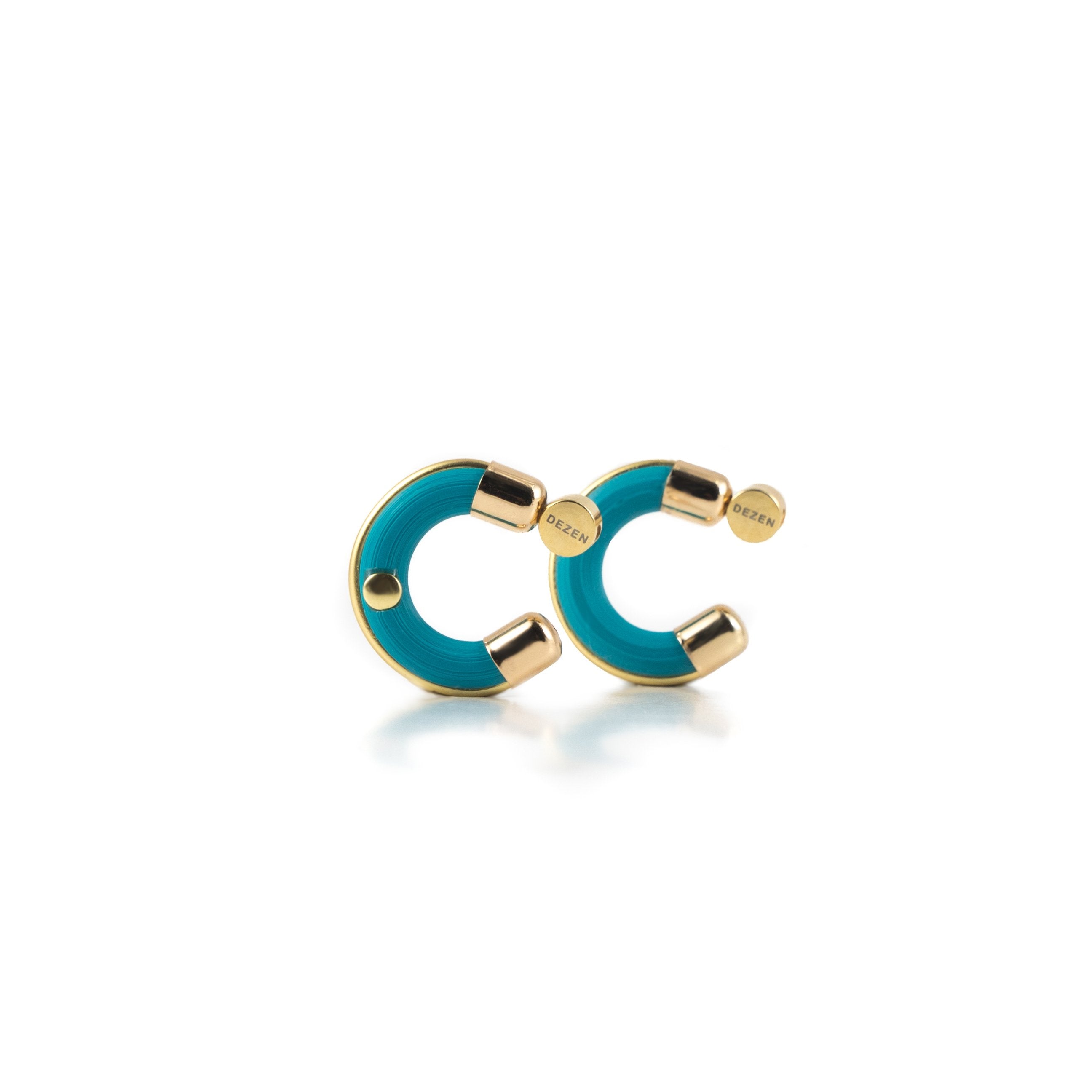 Stylish and planet friendly can go hand in hand when wearing Deep Aqua hoop earrings made of renewable and biodegradable materials with a low impact carbon footprint. Our Signature design in Petite is versatile enough to wear from the beach to the team meeting.
Designed and made in California.

Materials: Made of plant based resin, a renewable and biodegradable material finished with gold plated metal.

Size Dimension: 1" diameter and 1/4" width hoops and total weight of 2 grams.

Due to each hoop being made individually and the nature of plant resin, color, grain and texture may vary. These natural markings are perfect im-perfections.