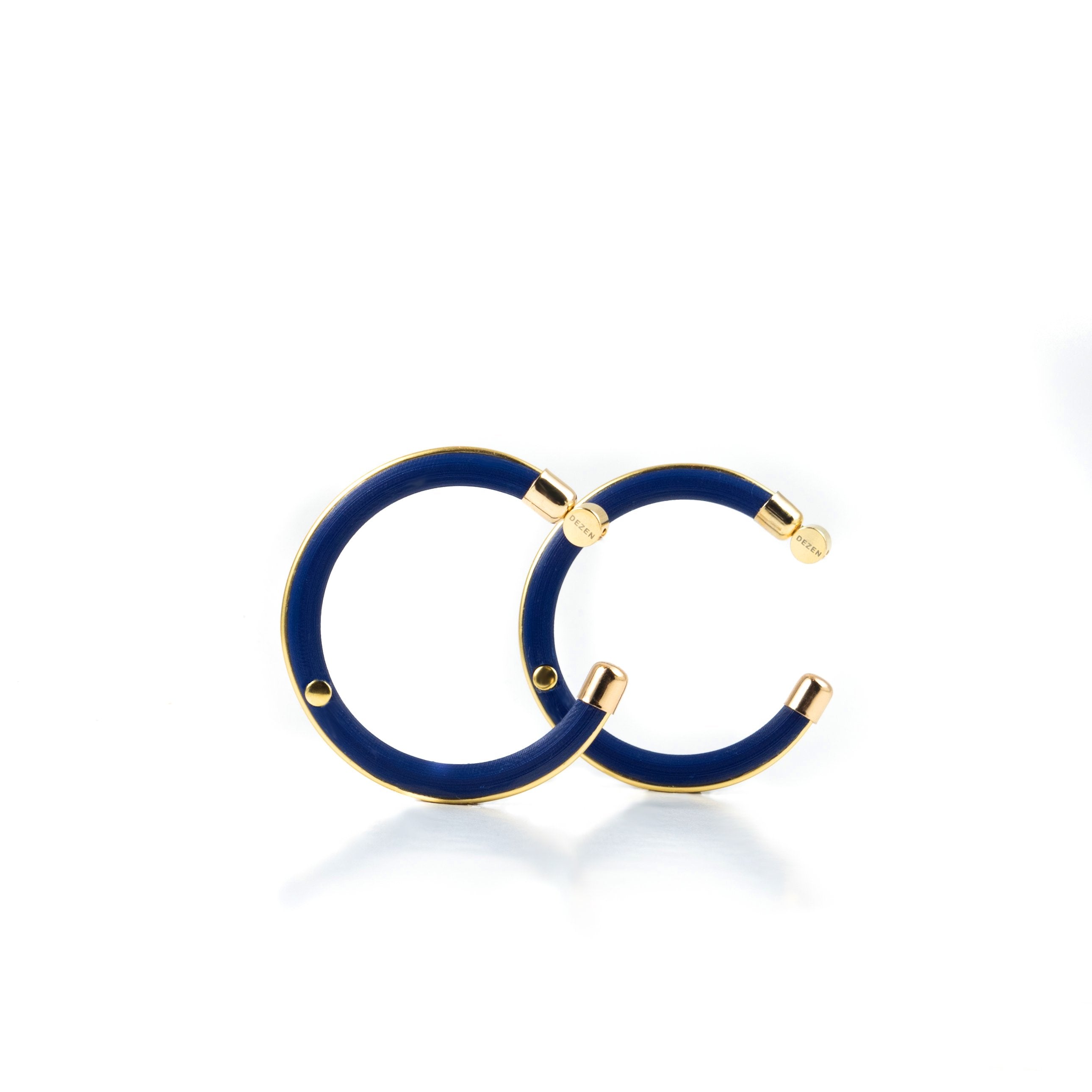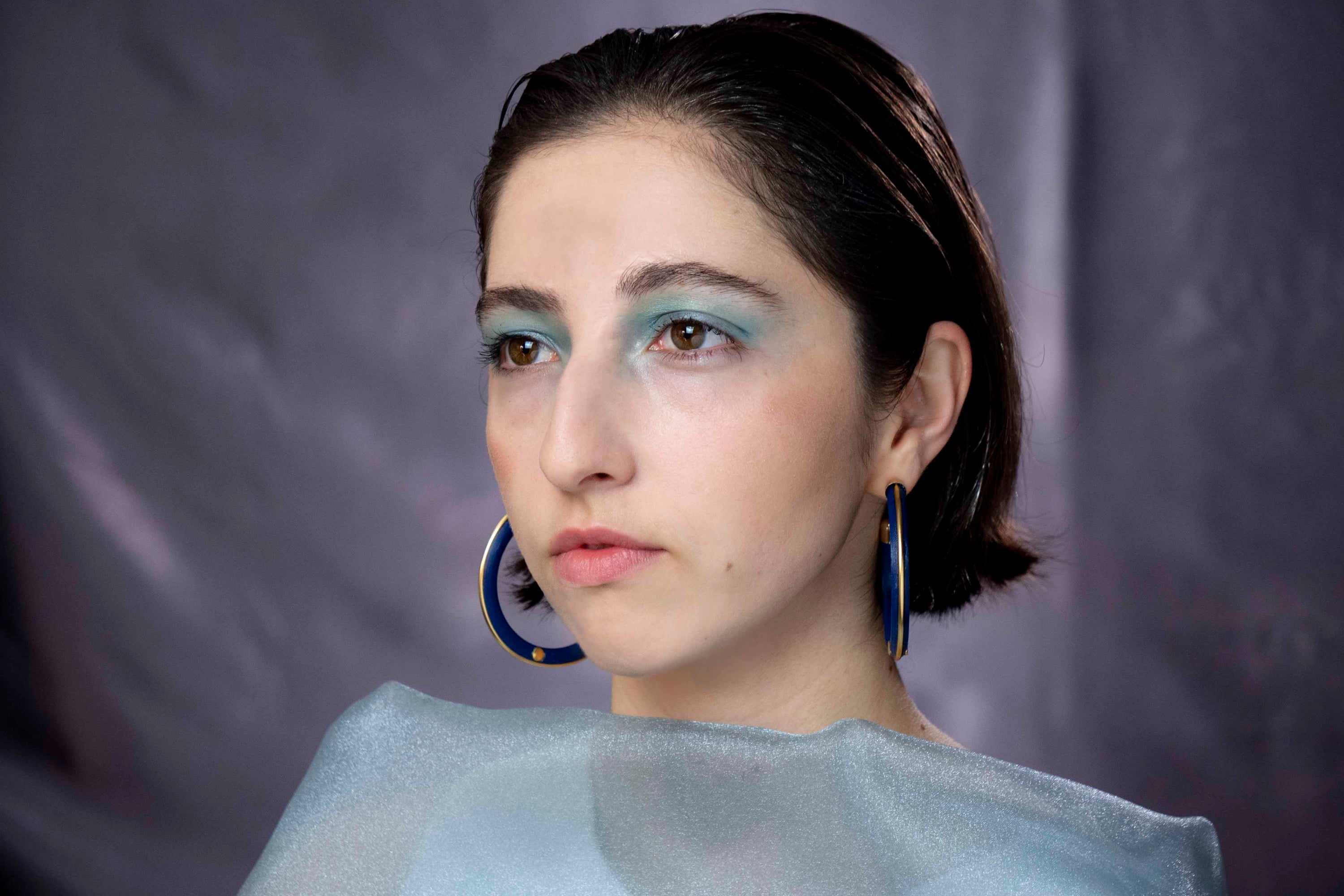 Radiate serenity no matter where you go, what you wear, and what you do with our Evening Blue hoop earrings. Experience feather-light comfort with our Signature design in Grand.
Sustainably made in the USA with zero waste.

Materials: Made of plant based resin, a renewable and biodegradable material finished with gold plated metal.

Size Dimension: 2 1/4" diameter and 1/4" width hoops and total weight of 4.5 grams.
Due to each hoop being made individually and the nature of plant resin, color, grain and texture may vary. These natural markings are perfect im-perfections.