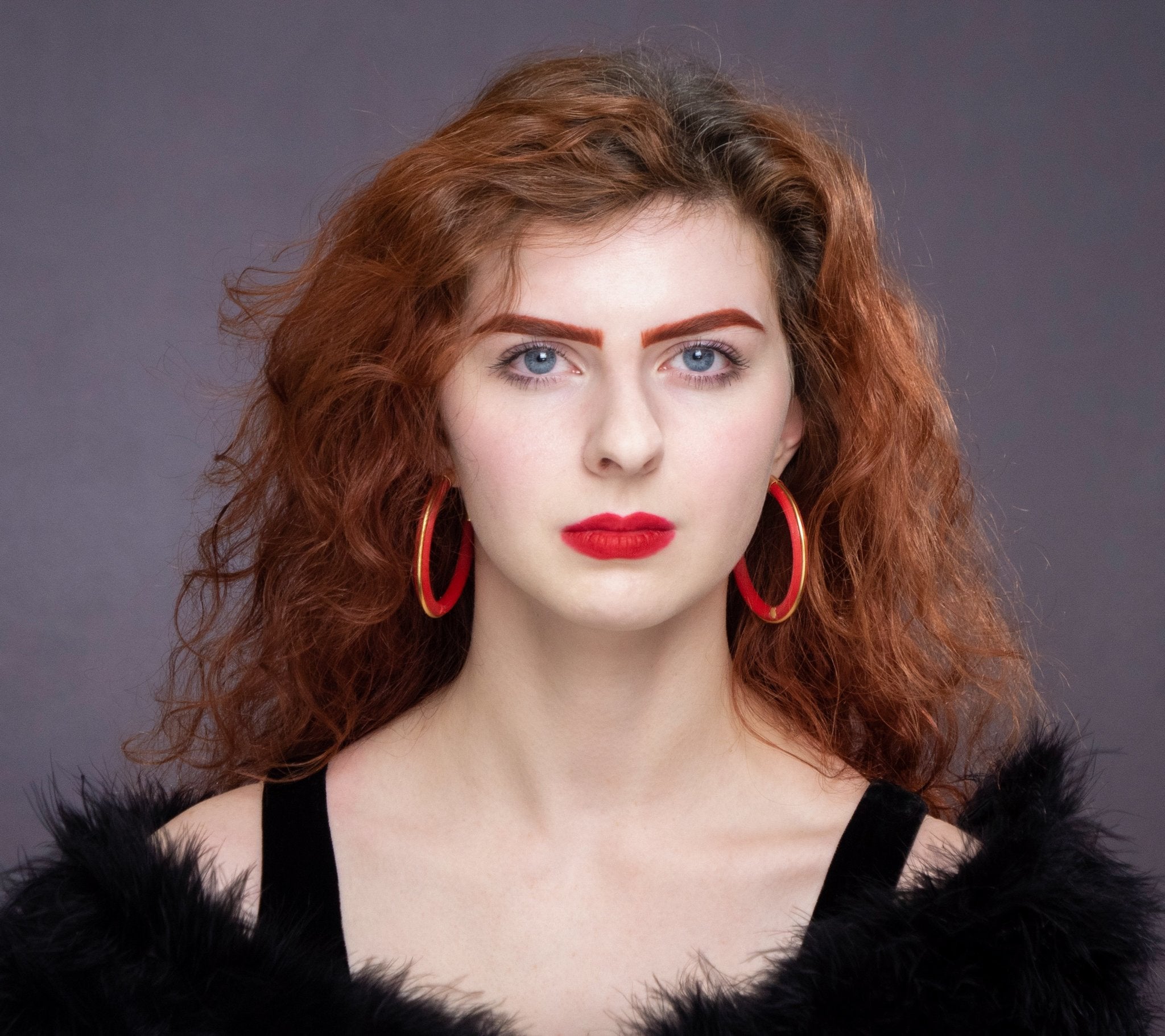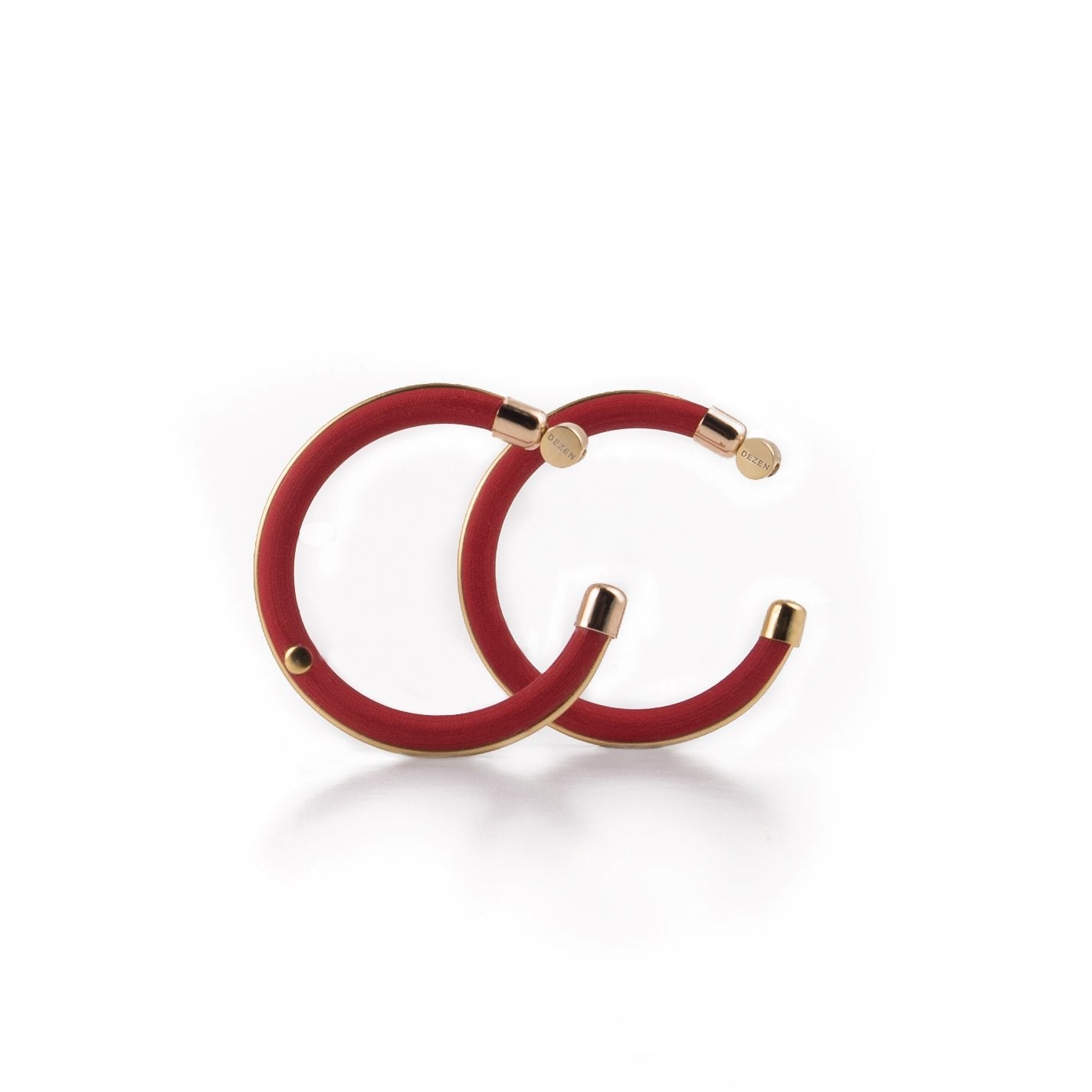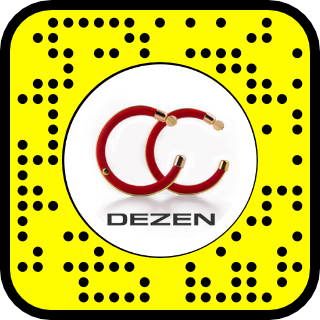 Be sweetly sinful while keeping your hands to yourself with our Scarlet Affair hoop earrings. Our Grand Signature hoops have the look you can carry around all day long in comfort while being daring and in vogue.
Designed and Made in California with Zero Waste.

Materials: Made of plant based resin, a renewable and biodegradable material finished with gold plated metal.

Size Dimension: 2 1/4" diameter and 1/4" width hoops and total weight of 4.5 grams.

Due to each hoop being made individually and the nature of plant resin, color, grain and texture may vary. These natural markings are perfect im-perfections.

Snapchat Lens - Wear DEZEN's Scarlet Affair hoops for your next online meeting!