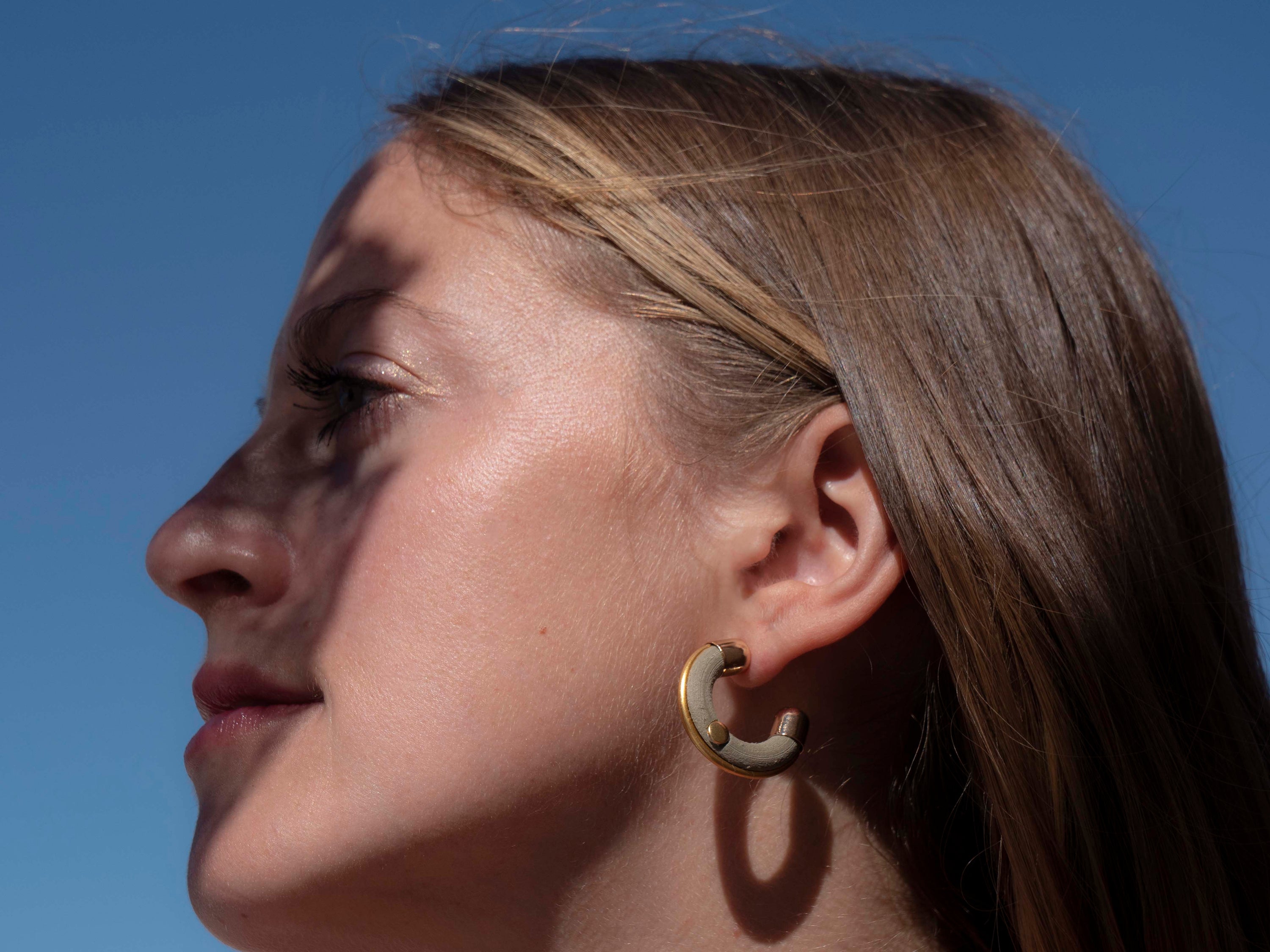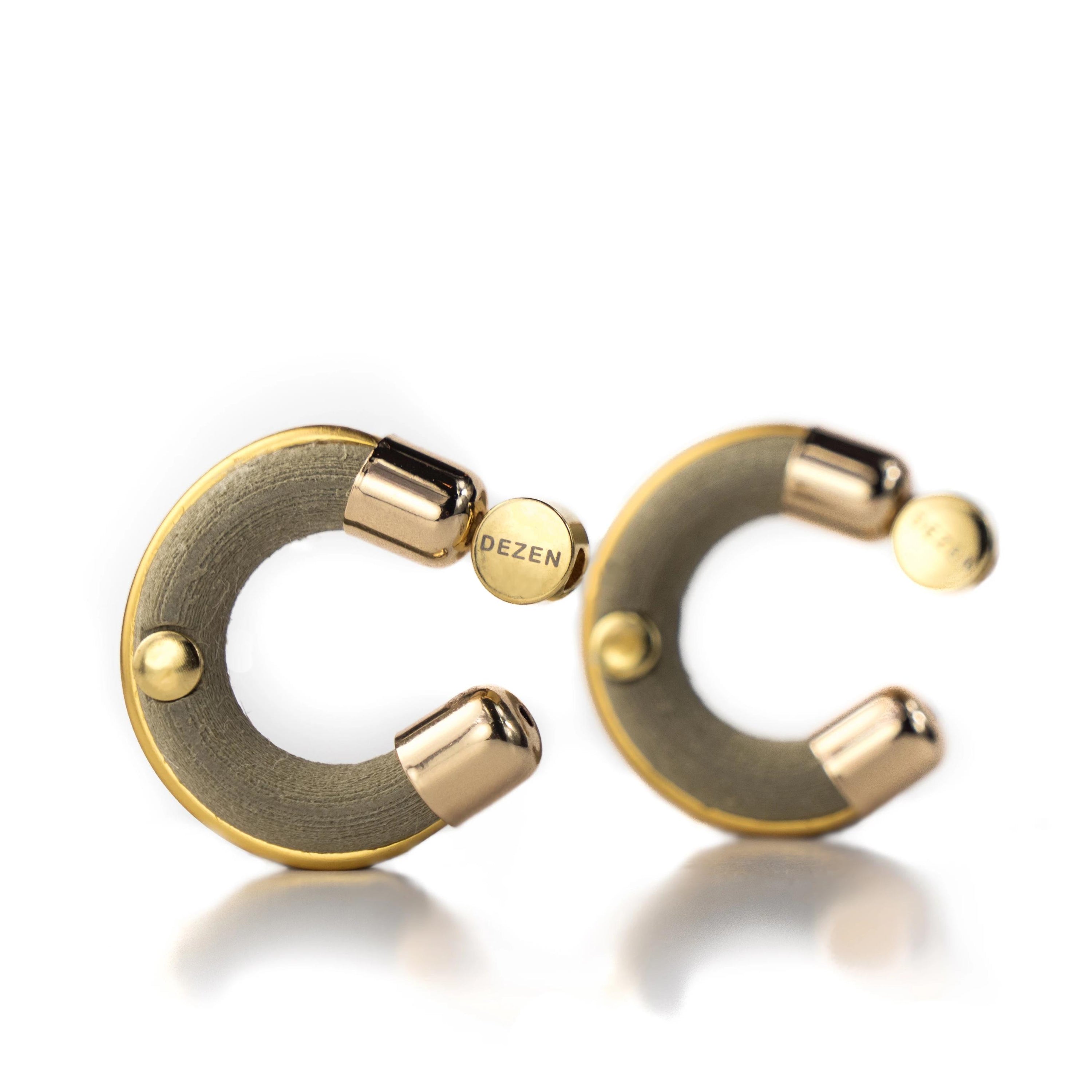 Show off you care when wearing Sea Moss hoop earrings, a zero-waste design made from renewable and biodegradable materials mixed with algae. Our Signature Petite design style is versatile enough to wear from the beach to the team meeting.
Sustainably made in the USA with zero waste.

Materials: Made of algae, plant based resin, a renewable and biodegradable material, finished with gold plated metal.

Size Dimension: 1" diameter and 1/4" width hoops and total weight of 2 grams.

Due to each hoop being made individually and the nature of plant resin, color, grain and texture may vary. These natural markings are perfect im-perfections.